In association with our 2016 motto "Give to Live", the GBL Foundation gave six grants to Southeast Kansas organizations to promote youth volunteerism. Through these grants approximately 180 students and volunteers completed community projects in over eight cities throughout the local area and United States. Five projects have been completed, with the remaining project scheduled in early 2017.
Summarized below are the highlights of this year's youth volunteer efforts:
 
Together We Rise
Sponsored by the Wesley United Methodist Church had 43 participants 11-18 years old at events in Pittsburg, Coffeyville, Parsons and Bentonville, Arkansas.
The youth began their journey of volunteerism by designing their t-shirts so they could be identified as a group and to generate discussion with others about how they could become involved in mission work. As volunteers they unloaded and sorted over 3 tons of food in Pittsburg; assembled "Sweet Cases" for children in foster care in Labette County and assisted the Helping Hands thrift store in Bentonville, Arkansas.
 
Stuff the Bus
Sponsored by the Labette County Assistance Center had approximately 25 youth and adult volunteers collect and prepare school supply packets. GBL funds helped offset the costs of advertising flyers, school materials and volunteer refreshments and transportation to deliver throughout Labette County.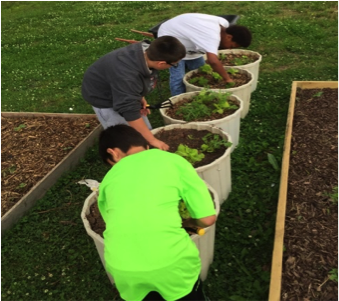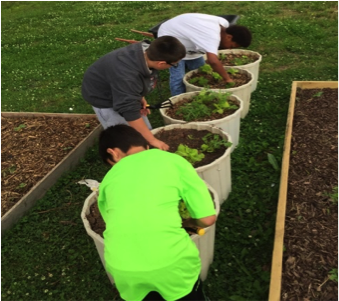 Kansas Kids Gear Up
In association with the Wichita State Foundation held a spring cleanup with approximately 20 middle and high school students completing site and facility improvements at the Youth Crisis Center in Labette County.
 
Mobile Orange Swan Project
Sponsored by the Galesburg Christian Church held a fun day with 38 high schoolers distributing clothing, shoes, household items, painting faces on children and giving away popcorn and candy to low income families in Parsons, Kansas.
 
Altamont First Baptist Church, Shekinah Youth Group
Comprised of approximately 13 high school students volunteered their time and efforts cleaning, organizing and working on a building project at the Community Food Bank locations in Eastern Oklahoma and at the Owasso, Oklahoma Children's Home.
 
Mission Trip to West Virginia
Sponsored by Our Lady of Lourdes, St. Mary's Colgan will take their 40 strong high school youth group and chaperones on their annual spring trip to the Appalachian Mountains in West Virginia. There they will help renovate homes in rural areas.
Overall, we are very pleased to have helped sponsor these youth groups with their very meaningful projects and look forward to sponsoring even more youth volunteer activities next year.
See our GBL website www.getbusylivin.org or Facebook page for further details on grant deadlines in early 2017.
Thanks to all the GBL family members for your support.